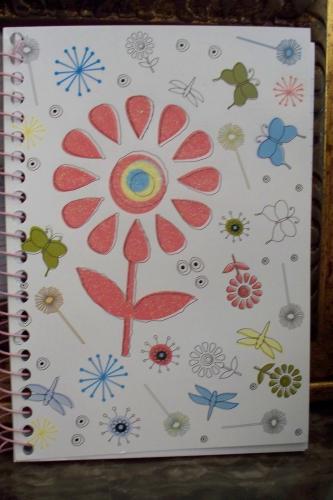 04/18/08 - I bought the pretty notebook from the supermarket! I love it! It caught my attention for some reason and then suddenly I noticed your dragonflies as soon as I took a closer look!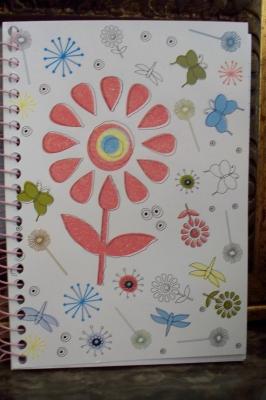 03/30/08 - Daddy and I had this beautiful T-Shirt done in your memory at the county fair!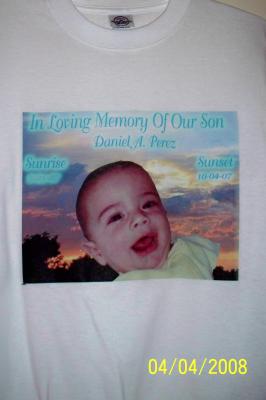 3/21/08 - I hope you like these, baby Daniel, Mommy made this for you. I love you and miss you with all of my heart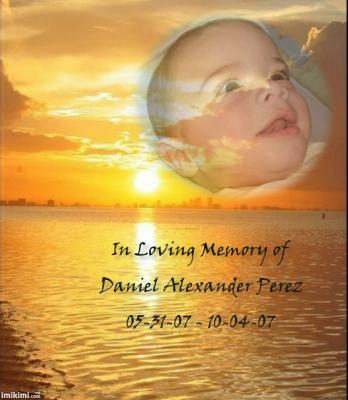 !